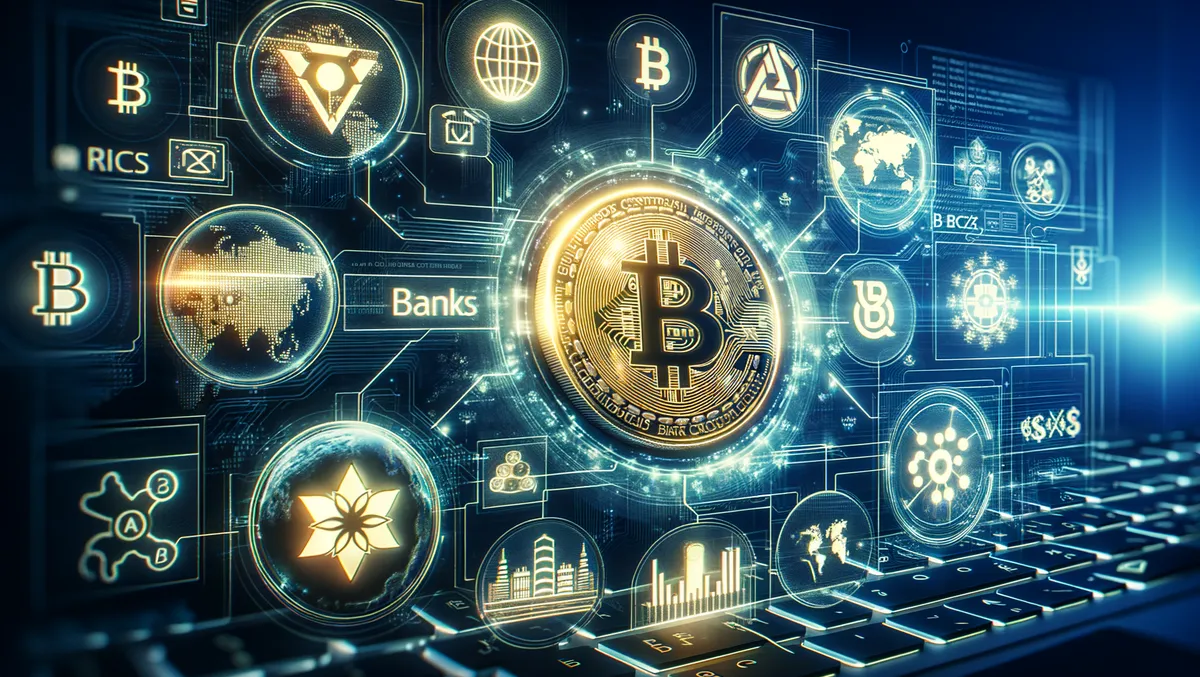 Future of money could be shaped by Bitcoin and CBDCs
The future of money could be shaped by major forces including Bitcoin, banks, BRICS nations, and central bank digital currencies (CBDCs), according to Simon Angelo, a financial practitioner with experience working at the world's first regulated Bitcoin fund in 2016, and the current operator of a trading desk for wholesale investors.
In October 2016, when Angelo began working with the Bitcoin fund, a single Bitcoin was valued at around NZD $900. Today, it sits at around NZD $62,000. "Back then, the principals of the fund saw Bitcoin rather like the oil futures they had traded in the 1980s. It was a market with plenty of volatility, illiquidity, and scant regulation, yet global forces were at play," he explained. Despite this, the widespread adoption of Bitcoin that they anticipated has not fully materialised, and it remains a primarily speculative instrument.
Modern banking systems enable individuals to send funds globally, yet they can fall short in terms of privacy and wealth protection. Angelo pointed to the recent freezing of accounts for protest groups during the Canadian trucker convoy protests as a worrying development. "Increasing and invasive bureaucracy can actually limit trust in the banking system. It risks driving more people into 'offgrid' instruments like cryptocurrency," he warned.
As alternatives to conventional banking and cryptocurrencies emerge, Angelo notes that central bank digital currencies (CBDCs) are one such option under consideration. "According to a 2021 survey, central bank digital currencies were currently being looked at by 86% of central banks around the world. 60% were experimenting with the technology. 14% were deploying pilot projects." However, Angelo cautions that trust issues remain, particularly regarding potential government manipulation, drawing parallels with the freezing of bank accounts in Canada.
Turning to Argentina, inflation currently sits at an alarming 140%, significantly eroding faith in the local currency, the Peso. "The country's presidential front-runner, former financial analyst Javier Milei, has pledged to scrap the central bank and dollarise the economy. This could be a game changer. No country Argentina's size has previously shed their currency for the US dollar", Angelo stated.
While Bitcoin and other cryptocurrencies offer potential as an alternative store of value, Angelo has reservations, stating that "values are volatile", and the thousands of different cryptocurrencies "have intrinsic limitations when it comes to becoming the real future of money".
In conclusion, Angelo believes "the future of money comes down to faith and trust. And the expansion of financial products that offer access to quality currencies and quality assets denominated in them". He warned that too much power in the hands of bureaucracy could erode trust, and urged further diversification for sophisticated investors. In reference to Bitcoin, Angelo noted that while it had potential, the current high price made it hard to foresee a major breakout.