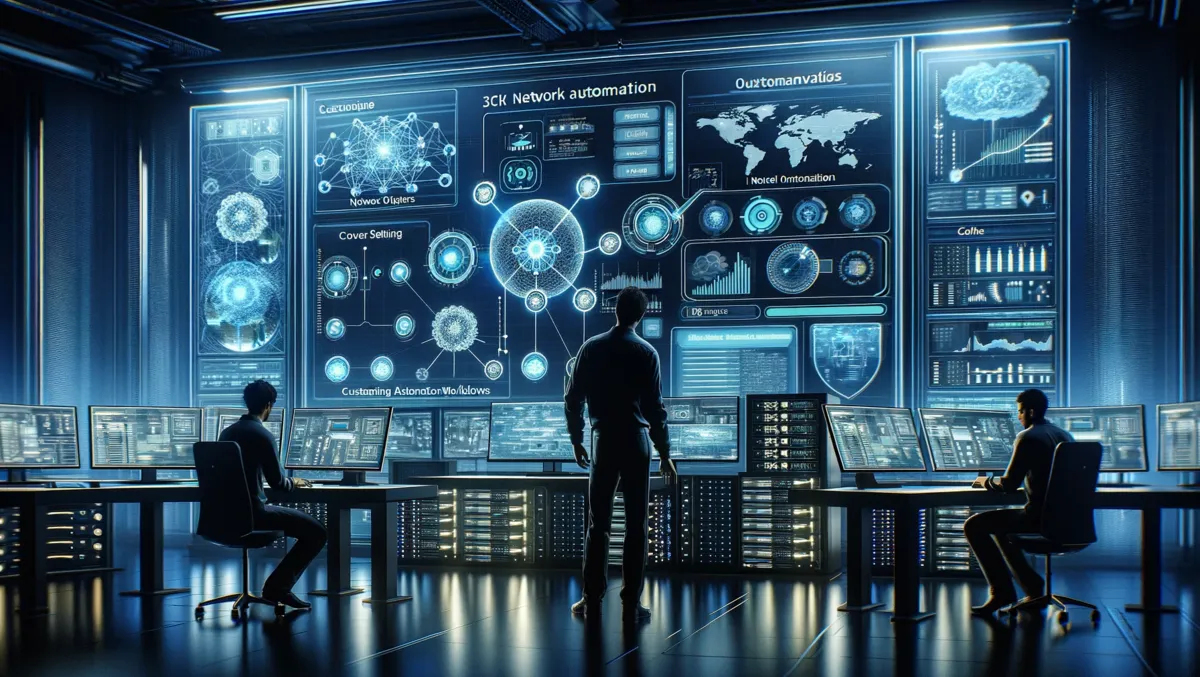 Gluware unveils significant enhancements for network automation platform
Gluware, the industry-leading network automation solutions provider, is set to introduce nearly 40 significant new features to its Gluware 5.2 platform. These enhancements look to simplify the automation of complex multi-vendor, multi-domain network environments. Among these updates are powerful workflow capabilities, expanded vendor integrations and superior audit features.
The forthcoming updates will address many of the persistent challenges enterprises encounter with network automation. These include high costs and extended time frames associated with DIY scripting. Gluware's pre-established applications and integrations will offer predictability, standardisation, and efficiency to counteract these issues.
Among the key new features in Gluware 5.2 is the "Define Your Own Drift" Monitoring. By allowing users to customise and personalise drift and audit coverage with user-defined commands, users can achieve comprehensive visibility to reduce blind spots and ensure continuity during change management processes.
Gluware 5.2 will also include Reusable RPA Workflows. This function will simplify interactions with northbound systems by auto-initiating workflows across users' preferred third-party monitoring and management applications. With the drag-and-drop workflow building, in union with the copy-and-paste API integrations, users can quickly automate more than 80% of common network management tasks.
The update also offers Expanded Vendor Support. With out-of-the-box support for Cisco ACI, users can automate ACI tenant management using API modelling, bypassing the need for complex manual processes. Hybrid support (API and CLI) for Cisco SD-WAN is also part of Gluware 5.2's enhancements. These pre-built capabilities will help enterprise IT teams accelerate return on investment (ROI) for their automation initiatives.
Another vital addition with Gluware 5.2 is improved Credential Management. With a new Gluware AWS AMI and template, users can deploy quickly on AWS. A new integration with CyberArk also allows customers to securely use their existing credential vaults and secrets management systems. These updates are aimed to simplify installation, offer flexible deployment options, and enable customers to utilise their current security tools.
Ernest Lefner Chief Product Officer at Gluware, stated, "DIY network automation through playbooks and scripting takes too long and costs too much. Enterprises need real results now, not limited results several years from now." He added, "Pre-built network automation is the only way to achieve predictable outcomes on a predictable schedule and budget; this is exactly what Gluware provides."
Matthew Westover, Chief Revenue Officer at Gluware, expressed excitement about the new pre-built features and API integration capabilities delivered in the 5.2 release. "These new features will be instrumental in helping IT teams work smarter, not harder, to accelerate their network automation initiatives," he said. Gluware's innovative updates effectively aid IT teams in overcoming pragmatic challenges of network management by offering a higher level of flexibility and control.