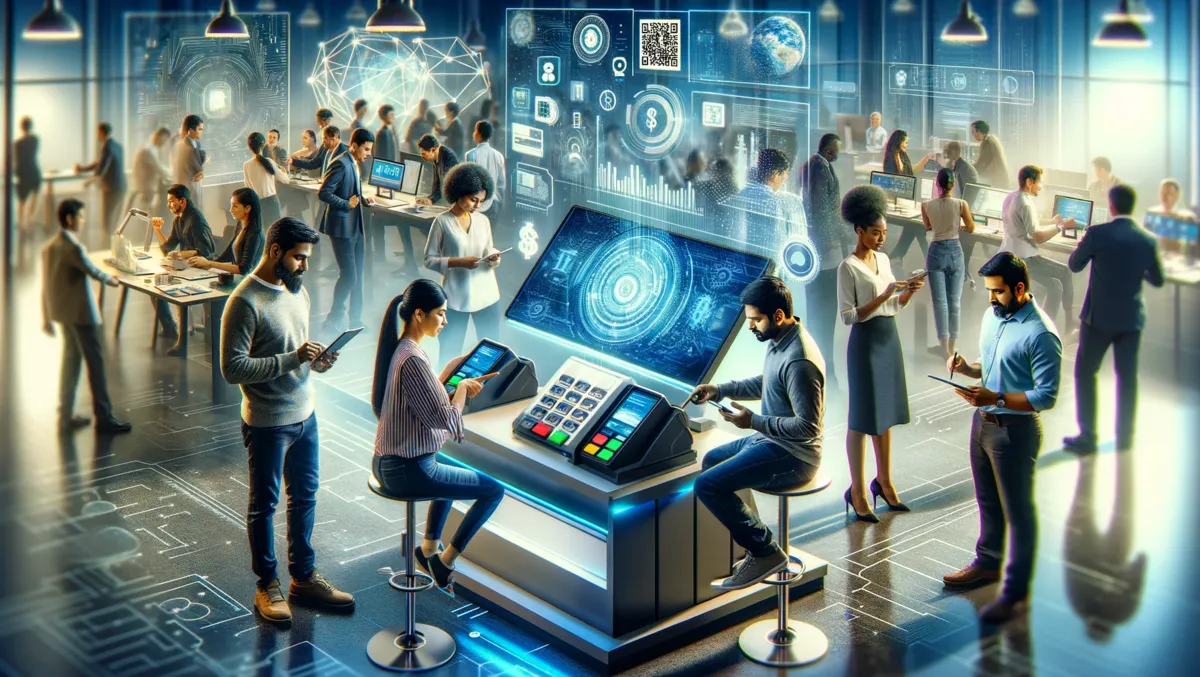 Hitachi launches HPX to revolutionise India's fintech sector
Hitachi Payment Services, a prominent provider of payments and commerce solutions in India, has today announced the launch of its innovative programme, HPX. This move demonstrates the company's ongoing commitment to revolutionise the payment industry by joining forces with fintech startups for long-term investment.
HPX aims to converge a wide range of entrepreneurs who are developing technology-led solutions aimed at shaping the future of payments. Many of these entrepreneurs would have otherwise found it difficult to make a substantial breakthrough in the payments sector, but with the launch of Hitachi's HPX initiative, they now have the opportunity to develop groundbreaking innovations in the field.
Under the HPX initiative, participants will have access to a plethora of benefits, including access to capital, speedy commercialisation of innovative payment solutions, invaluable access to key industry partnerships and a unique chance to extend their influence beyond the borders of India.
The HPX mission will concentrate on critical areas such as Core Banking, Banking as a Service, Embedded Finance, Web 3.0/CBDC, Issuance, Payments Compliance and AI/GenAI. This broad spectrum of specialities represents the diverse backgrounds and skills of the numerous fintech start-ups saturated within the sector.
Anuj Khosla, Chief Executive Officer – Digital Business, Hitachi Payment Services, on the introduction of HPX, stated: "With the launch of HPX, Hitachi Payment Services strives to innovate, collaborate and deliver superior payment experiences for merchants and customers. By aligning ourselves with the expertise found within the start-up community, we hope to introduce cutting-edge solutions to our stakeholders. With HPX, we will unite evolving technologies, new-age entrepreneurs, and visionaries to implement innovative ideas that drive meaningful change in the payments landscape."
Hitachi Payment Services, a vanguard in India's payment industry, provides a broad range of payment solutions, including ATM Services, Cash Recycling Machines, White Label ATMs, POS Solutions, Toll and transit Solutions, Payment Gateway Solutions and inventive services such as SoftPOS, POS Value Added Services and next-gen mobile-based merchant platform enabling end-to-end services. Recently, they launched the first-ever UPI-ATM in the country as a White Label ATM (WLA) in partnership with the National Payments Corporation of India (NPCI), facilitating secure card-less cash withdrawals. This innovative project, built on Android OS, will offer customers a unified and secure user experience, providing QR-based UPI cash withdrawals whilst advancing financial inclusion throughout India.
Hitachi Payment Services is a 100% subsidiary of Hitachi. and constitutes a vital part of the Indian payments space, overseeing over 65,500 ATMs (including 27,500 Cash Recycling Machines) and 9,600 White Label ATMs. It also reaches over 3 million merchant touchpoints and processes more than 7 million digital transactions daily.