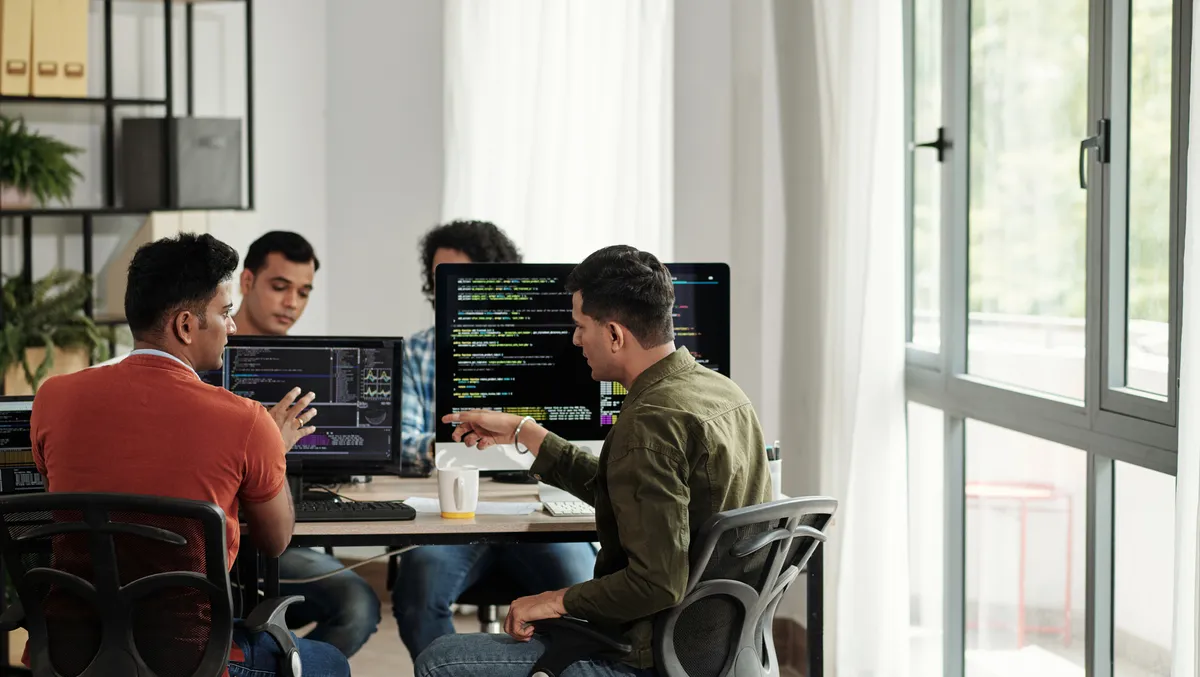 India-UK collaboration: AI park ignites future trade
Thu, 12th Oct 2023
Artificial Intelligence (AI) is set to become a cornerstone of future trade relations between India and the United Kingdom, as highlighted by Uday Samant, the Indian Cabinet Minister. Mr. Samant articulated his vision at the India-UK AI summit held in central London, underlining the significance of a cutting-edge AI park currently under construction in Maharashtra, India.
The AI park, with its focus on AI research and development, is seeking investors, and Mr. Samant appealed to UK business leaders to throw their weight behind this initiative, citing it as a vital component of the ongoing collaboration between the two nations. Regarding the potential of the AI park, Mr. Samant stated, "The AI Park will be a dedicated hub designed to facilitate research, development, collaboration, and entrepreneurship in the field of artificial intelligence. It will serve as a dynamic ecosystem where start-ups, technology companies, researchers, and academia can come together to harness the potential of AI technologies."
This innovative park is intended to provide a thriving environment for AI research and development activities, with the aim of fostering forward-thinking innovation. Serving as a platform for ideation and experimentation, the establishment is expected to drive the creation of groundbreaking AI solutions. Furthermore, it is committed to providing infrastructure, resources, mentorship, and even access to funding, with a specific focus on nurturing the growth of AI-centric start-ups.
In addition to serving as an AI hub, this development also seeks to create opportunities for industry collaboration, skills development, and job creation between India and the UK. Shedding more light on what the park will offer, Mr. Samant added, "The government provides state-of-the-art infrastructure within the AI Park, including office spaces, research facilities, and laboratories equipped with the latest AI technology. This minimizes initial setup costs for companies."
To incentivize British AI and technology companies looking to invest in the Maharashtra AI Park, the government of Maharashtra is offering a range of incentives. These incentives may include reduced corporate taxes, customs duty exemptions, and rebates on capital investments. This proactive approach demonstrates the park's commitment to fostering partnerships and encouraging both local and international businesses to actively engage in the growing AI ecosystem in India.
As the global technology landscape continues to evolve, the role of AI in shaping the future of international trade cannot be underestimated. The collaborative efforts between India and the UK in establishing this AI park represent a significant step forward in harnessing the potential of artificial intelligence for mutual economic growth. With the promise of innovation, research, and development, the Maharashtra AI Park holds the potential to become a critical hub for advancing AI technology and nurturing budding startups, thereby cementing the foundation for a more robust India-UK trade relationship in the AI-driven future.