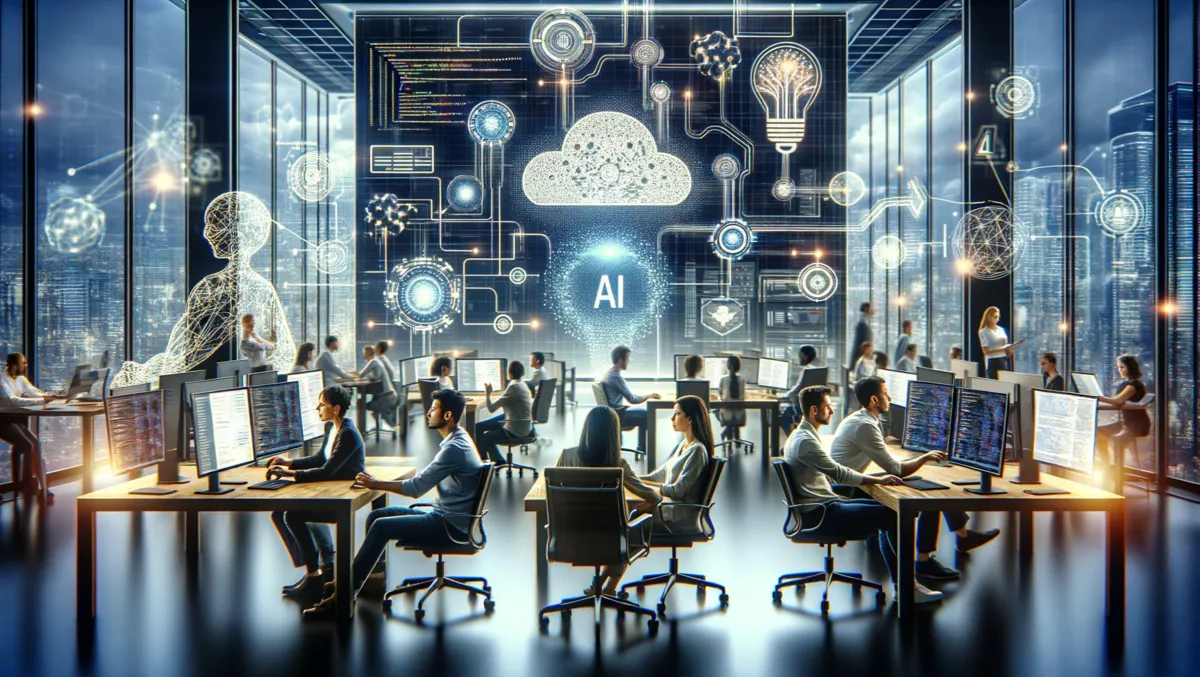 MongoDB partners with AWS to enhance AI-powered coding tool CodeWhisperer
MongoDB and Amazon Web Services (AWS) have announced a new partnership to enhance Amazon CodeWhisperer, AWS's AI-powered coding companion. By integrating MongoDB's extensive use cases and resources into the training of the coding AI, developers can now receive higher quality code suggestions.
The partnership is set to expedite application development, prototyping, and modernisation processes. The optimisation of Amazon CodeWhisperer aims to simplify the creation of apps, boosting developer productivity while dealing with the growing need for increasingly intricate applications.
Andrew Davidson, Senior Vice President of Product at MongoDB, emphasised the potential of generative AI, saying it "has the potential to not only revolutionize how end users interact with modern applications but also how developers build those applications." Davidson added that the collaboration allows developers to focus on high-value tasks and the provision of real-world application security through "built-in security scanning and the ability to provide source and licensing information."
Deepak Singh, Vice President of Next Gen Developer Experience at Amazon Web Services, sees generative AI-powered coding companions becoming more integral to development work, liberating developers to dedicate more time to resolving complex problems. He revealed that Amazon CodeWhisperer, which already offers an optimised experience for common coding tasks, will now extend these capabilities to millions of MongoDB developers.
As the demand for cloud-native application development heightens, developers are increasingly interested in minimising redundant tasks in order to concentrate on building applications and introducing new features. Amazon CodeWhisperer could potentially transform developer productivity by providing intelligent suggestions on MongoDB to help build and modernise applications more efficiently.
This optimisation is available for five of the most common programming languages used with MongoDB, including C#, Go, Java, JavaScript, and Python. Expected to reduce the time spent creating code for data-driven applications on MongoDB, it includes built-in security scanning and a reference tracker providing the origin of a code suggestion when it resembles open-source training data.
Organisations such as Cascadeo, gravity9 and Redapt have vocalised their excitement to use Amazon CodeWhisperer with MongoDB. Jared Reminer, Chief Technology Officer at Cascadeo, said the service helps fulfil operational objectives, enhancing customer responsiveness and dramatically reducing the cost of engineering and operations. Echoing that sentiment, Eric Allen, Partner at gravity9, emphasised on how Amazon CodeWhisperer helps developers speed up the process of building apps. Lastly, at Redapt, Field Chief Technology Officer Rizwan Patel lauded Amazon CodeWhisperer for "removing the heavy lifting, improving code quality, and accelerating development".