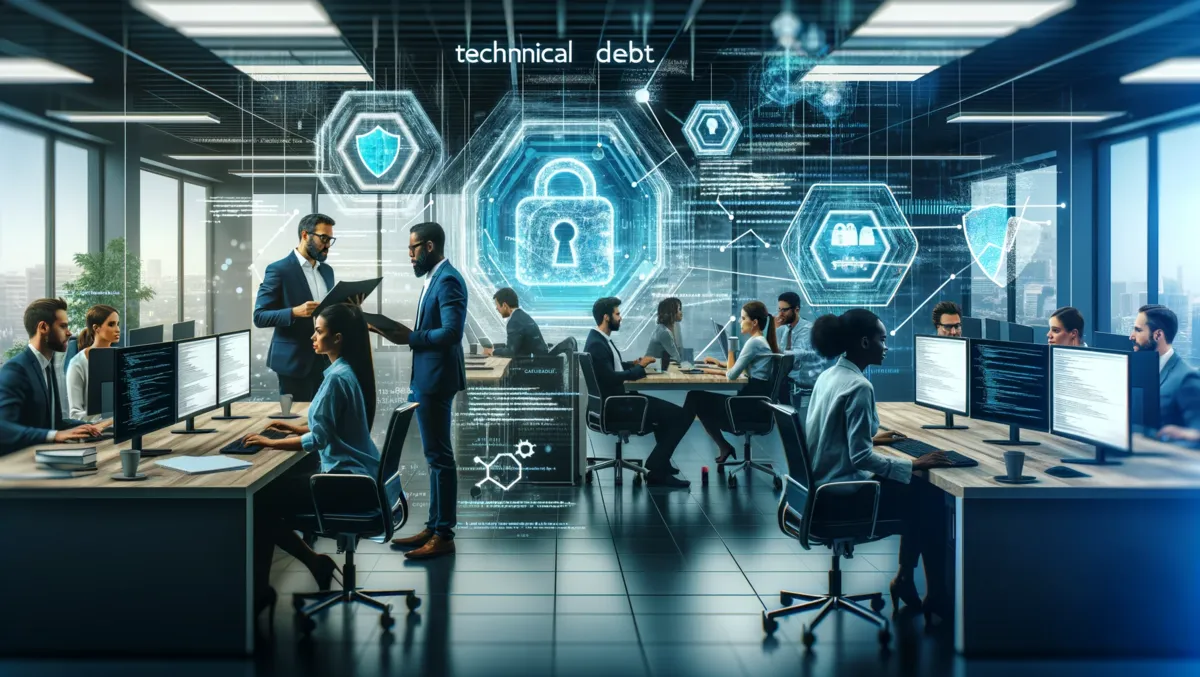 Technical debt noted as major hurdle for CTOs by 2024, STX Next reports
Latest research from the IT services and consulting firm, STX Next, identifies that 91% of Chief Technology Officers (CTOs) believe technical debt is their biggest challenge heading into 2024.
The study comes as part of STX Next's 2023 Global CTO Survey, which sought the views of 500 global CTOs regarding the primary issues confronting their organisations.
According to the recently disclosed report, other categories for concern include capacity, with 68% of tech leaders expressing worry. Security represents a prominent challenge for 62% of those surveyed, while a 42% quorum are apprehensive about employee retention.
Moreover, more than half (52%) of the respondents believe the limitations of their budgets will cap performance.
STX Next's findings underline how many businesses are bracing for severe long-term problems that could prove expensive to rectify in the future unless capacity issues are addressed more expediently.
The study suggests that tech leaders are still dealing with the challenges of staffing and employee retention. In an increasingly competitive sector vying for qualified professionals and amidst a prevalent industry-wide shortage, meeting project timelines adequately becomes more difficult.
Indeed, 62% of the survey respondents find security to be a pivotal concern suggesting that many are still grappling with the surge of ransomware and other cyber threats. Hiring problems are compounded by employee retention concerns, with 42% identifying it as a significant issue.
A lack of funding is another pressing constraint affecting more than half (52%) of the CTOs, with some minor issues like overcommitment causing problems for 22%, or technical debt at 14%, and communication failures at 12%.
STX Next CEO, Ronald Binkofski, said, "Our survey shows that economic uncertainty has placed added pressure on businesses looking to grow and succeed. The skills shortage in the technology industry that has long been on the minds of leaders continues to place pressure on teams, especially given the persistent threat of cyber-attacks."
"Technical debt and refactoring are the most urgent concerns for CTOs. This is likely due to the skills shortage, leading to the implementation of sub-optimal solutions to save time and money. Although necessary in many cases, these short-term fixes will undoubtedly burden businesses as they require more work in the long run," added Binkofski.
With capacity being the next biggest concern after technical debt, Binkofski advocates for strategic planning to enable businesses to be agile enough to weather the challenges of the upcoming years and successfully meet the needs of customers and employees.
Binkofski predicts scaling will be the biggest focus for technical leaders in the next two years. He advises, "Success for CTOs will be defined by their ability to balance a commitment to consistent delivery while simultaneously accommodating growth."
He urges CTOs to embrace easily scalable technology, adopt modern engineering practices, and foster a culture of continuous learning and innovation. Binkofski concludes by advising caution against undue haste in scaling or committing to overly ambitious projects.