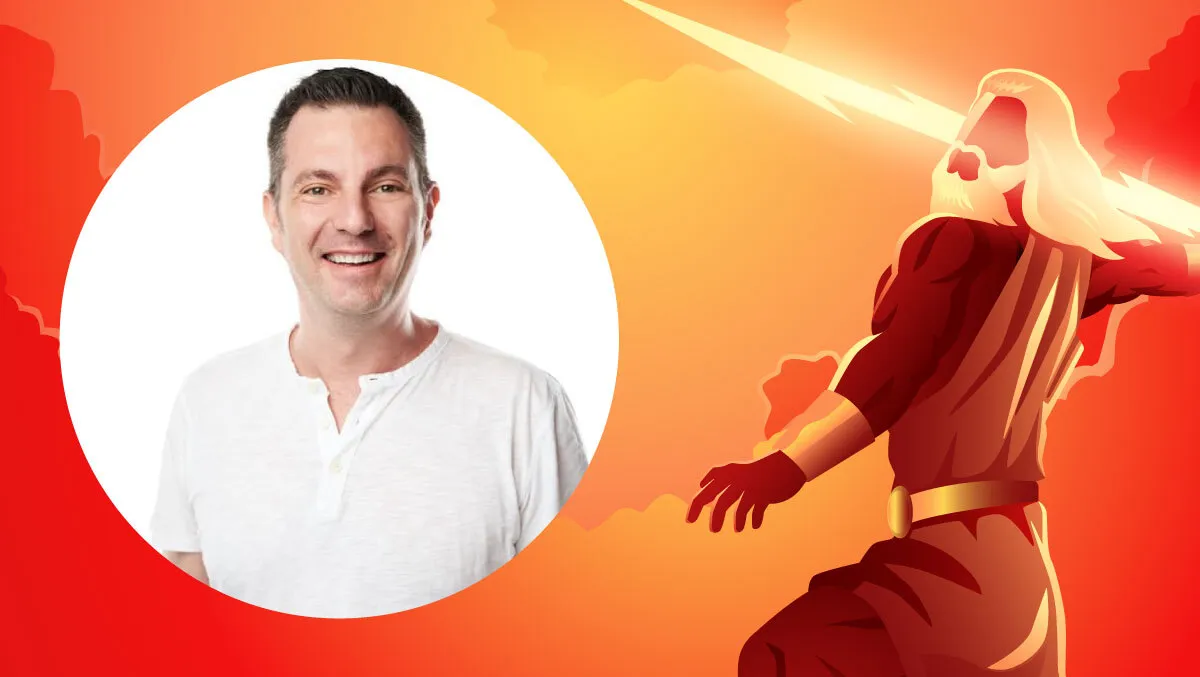 Titan of Tech - Andrew Vranjes of Blockdaemon
Thu, 17th Aug 2023
By Sean Mitchell, Publisher
Andrew has recently taken the helm as General Manager and VP of Sales for the Asia-Pacific (APAC) region at Blockdaemon. Having had a career spanning various leadership roles at Amazon Web Services (AWS), Cisco Systems, and Singtel/Optus, he brings a wealth of experience and a unique perspective to his new role.
Powering the blockchain economy
Blockdaemon is a global leader in the blockchain economy, providing a suite of industry-leading infrastructure solutions. As a single integration partner for premier blockchain networks, Blockdaemon offers integrated business solutions to a wide range of clients, including exchanges, custodians, crypto platforms, financial institutions, and developers.
Their most successful product, recognized as the #1 Institutional Staking Provider by Volume, boasts an impressive 99.9% uptime with a 100% slashing insurance guarantee. The recent addition of the Blockdaemon Wallet, designed for institutional treasury, trading, and custodial services, further solidifies their position as a trailblazer in the field.
The company's positive momentum is evident in its strategic partnerships and notable milestones. As stated by the organization, "Blockdaemon's positive momentum is exemplified by several notable milestones and strategic partnerships. Our recent launch of Blockdaemon wallet showcased our unwavering commitment to delivering user-centric solutions that redefine the blockchain experience. Furthermore, our successful expansion into the Asia-Pacific region, with a particular focus on Australia, has bolstered our global presence and amplified our influence."
Visionary thinking
Andrew Vranjes is no stranger to the world of technology and innovation. His leadership roles in AWS saw him building teams focused on Startups, Digital Natives, Crypto/Fintech, and partnerships with the Venture Capital and Private Equity community. At Cisco, he led sales and Business Development for several acquisitions and internally built software solutions. His tenure at Optus saw him leading the Data Centre and Cloud Practice.
Based in Singapore for over a decade, Vranjes has cultivated strong networks in startups, digital natives, crypto native, venture capital, and private equity networks. His focus on supporting customers, growing the Blockdaemon business, hiring, and developing the team in the region aligns perfectly with Blockdaemon's mission and values.
Building the future
Vranjes's appointment as General Manager and VP of Sales, APAC, marks a significant step in Blockdaemon's expansion into the Asia-Pacific region. His expertise and understanding of the market dynamics in the region will undoubtedly contribute to the company's growth and influence.
Why Andrew is a Titan of Tech
Andrew Vranjes's leadership at Blockdaemon is a testament to his commitment to innovation and excellence. His extensive experience and strategic vision position him as a key player in Blockdaemon's continued success and growth in the APAC region. With a focus on customer-centric solutions and a dedication to driving blockchain innovation on a global scale, Vranjes and Blockdaemon are poised to redefine the blockchain experience in the Asia-Pacific region and beyond.