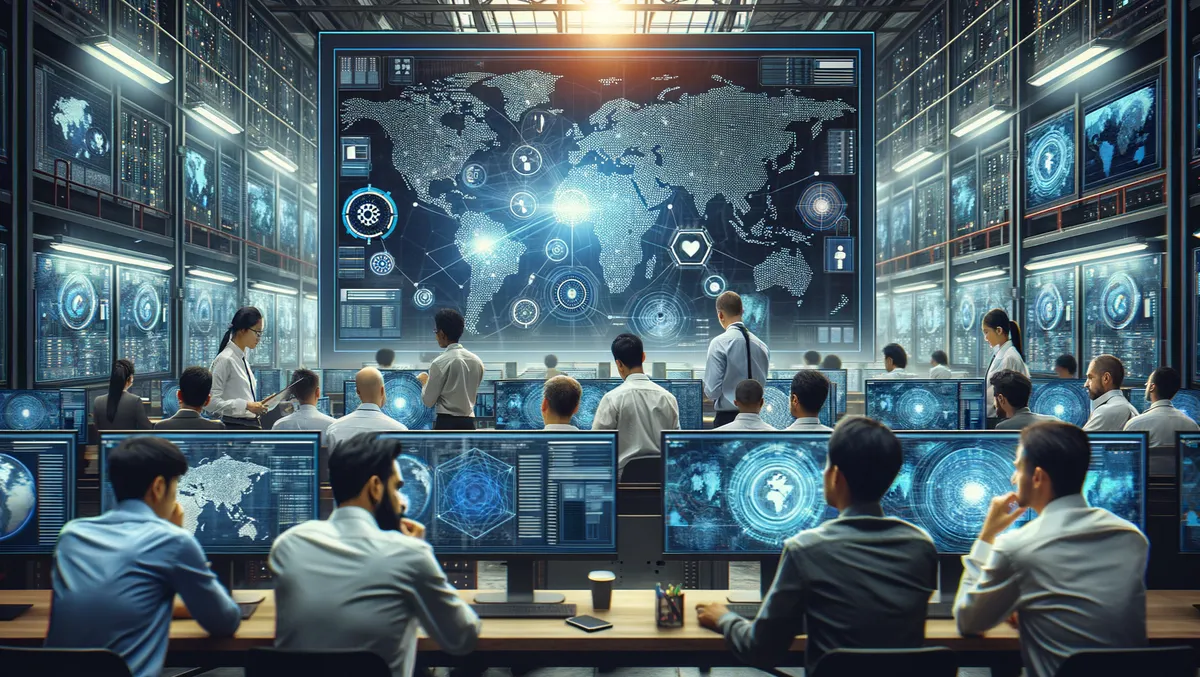 LogRhythm doubles its R&D efforts & support in India
LogRhythm, the firm dedicated to fortifying security systems by transforming scattered data into reliable information, has doubled its Research and Development (R&D) commitment and customer support in India. This strategic investment aims to reinforce the country's resilience against increasingly sophisticated cyberattacks.
The bolstered investment is significant for LogRhythm's Indian customers, presenting them with advanced security capabilities and expertise at a time when the country continually finds itself on the radar of international cyberthreat groups.
Further demonstrating LogRhythm's investment in India, the company has appointed Nandan Patil as Regional Director of the Indian Subcontinent. His role will involve working closely with customers and partners to navigate the complexities of the cybersecurity landscape effectively.
LogRhythm's CEO, Chris O'Malley, will visit India during the week commencing 6th November to engage with customers and partners. This engagement aims to address their extensive cybersecurity challenges and gather firsthand feedback to reinforce India's cyber resilience. O'Malley will leverage this acquired insight to bolster Indian organisations' defences against cyberthreats with the most efficient detection and response solutions.
"India continues to be a top target for nation-state actors in terms of cyberattacks. As ransomware advances in complexity, it's more vital than ever for India to have robust cybersecurity solutions and expertise to safeguard its digital growth. This rationale underpins our investment push in the country," notes Chris O'Malley, CEO of LogRhythm. "Our commitment to providing continuous quarterly innovation to our customers brings a unique edge in the cybersecurity industry, with our recently released cloud-native platform serving as just one example."
Nandan Patil's appointment as Regional Director of the Indian Subcontinent illustrates LogRhythm's determination to strengthen its presence in the market. Notably, Patil built a dedicated team over the course of three years to establish LogRhythm's footprint in India, with the objective of supporting the dynamic security requirements of customers. Patil will supervise account management and coordinate with customers and partners to chart a course through the intricate cybersecurity terrain.
"The growth we have achieved in the Indian market in just three years is a testament to the dedication of my team. Our objective is to make cybersecurity accessible for all organisations, allowing them to defend against salient modern cyberthreats. LogRhythm's investment in India will dramatically alter the landscape in supporting overwhelmed security teams," says Nandan Patil, Regional Director of the Indian Subcontinent. "Our investment in R&D and on-the-ground presence in India is a substantial stride towards bolstering cyber resilience for organisations across all industries."
LogRhythm consistently focuses on delivering new product innovations, services, and integrations every 90 days to protect its customers' vital assets from emerging threats. This quarter, product innovations aided security teams in bridging skill gaps, reducing log source onboarding time, and enhancing understanding about threats.