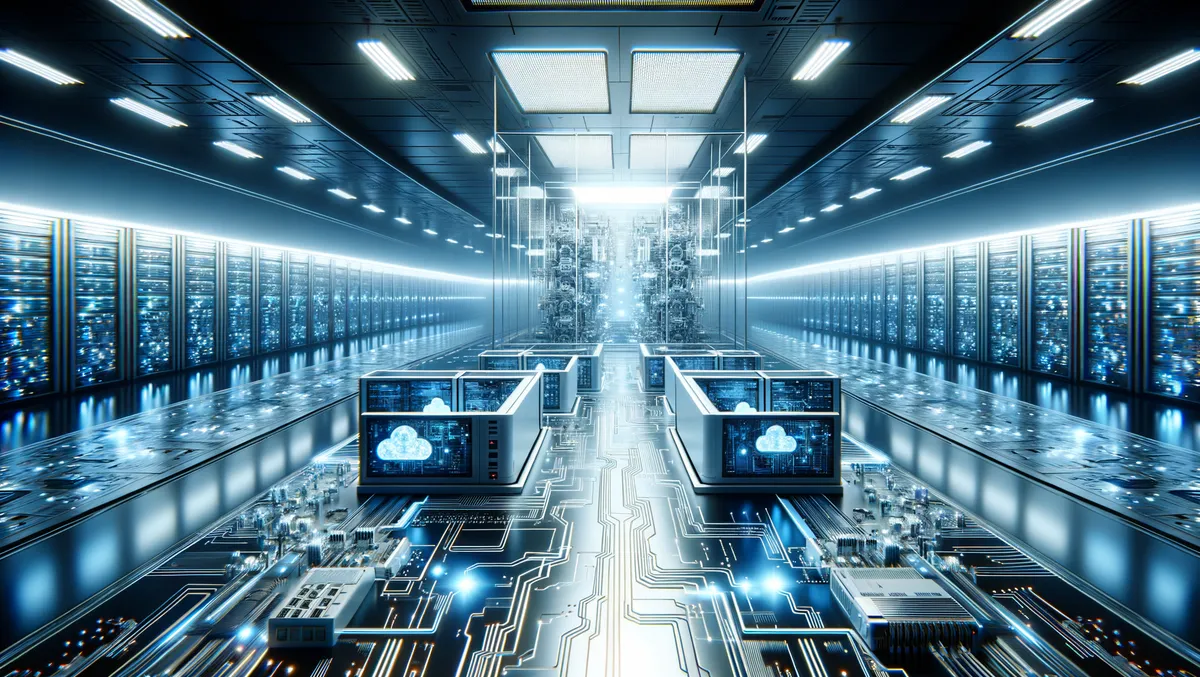 Teradata launches its first serverless AI/ML engine in the cloud
Thu, 16th Nov 2023
By Tom Raynel, Managing Editor
Leading data analytics platform provider Teradata has launched its first serverless AI/ML engine in the cloud, labelled 'Teradata AI Unlimited'. The announcement made at Microsoft Ignite revealed that the new offering is natively integrated into Microsoft Fabric and OneLake, Microsoft's unified multi-cloud data lake. This integration allows data scientists, engineers and developers to innovate, explore new use cases, and work with data at scale on an on-demand basis.
Teradata AI Unlimited, a product of high-performance Teradata compute and ClearScape Analytics, seeks to revolutionise data platforms by enhancing data exploration, testing and experimentation. It aims to expedite AI innovation while reducing associated costs by enabling seamless interaction with large volumes of data. The tool expands data access governed by the Teradata VantageCloud system, encouraging innovation by facilitating a worry-free exploratory and experimental process.
Teradata's collaboration with Microsoft underpins the unlimited flexibility offered by this powerful AI engine. It helps data innovators to effectively navigate and manipulate vast amounts of data, hence fostering creativity and experimentation. Once the experimental phase is concluded, and a viable prototype has been developed, it can be smoothly transitioned into a production VantageCloud environment - a feature unique to Teradata AI Unlimited. Hillary Ashton, Chief Product Officer at Teradata, asserted, "The ability to explore, experiment and operationalise new use cases for AI initiatives without risk or restraint ... is a dream come true for data scientists, data engineers, and developers."
The profound seamless integration of Teradata AI Unlimited with Microsoft Fabric allows users to conduct top-tier analytics in a self-service environment. By eliminating the need for time-consuming data infrastructure management and costly data movements, users can concentrate on innovation and driving business success. Arun Ulagaratchagan, Corporate Vice President of Azure Data at Microsoft, noted that the AI/ML engine of Teradata AI Unlimited "adds depth to Microsoft Fabric by extending the analytics offering on the platform," easing customers' ability to fulfill extensive analytics needs and generate insightful AI applications.
Some key features of Teradata AI Unlimited include its flexible and powerful capabilities for AI use cases, facilitated by its native operation within Microsoft Fabric. Additionally, users can initiate operationalising models at scale, seamlessly connect the AI engine with Microsoft Azure OpenAI Service and transition a prototype into a VantageCloud production environment in minutes, hence avoiding complexities and integrated various data services or managing data infrastructure. The Teradata AI Unlimited also provides a consumption model based only on time spent, ensuring users only pay for what they need.
Teradata AI Unlimited is currently available in private preview through Azure Marketplace for select customers. The AI engine will be available within Microsoft Fabric in Q2 2024.